Progressive Cavity Pumps For Well Drilling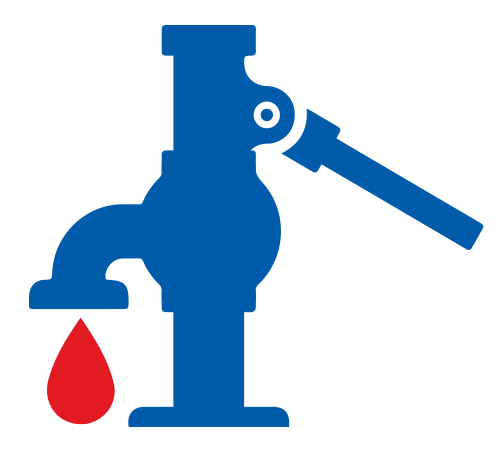 Liberty Process offers pumping and well businesses drop-in replacement progressive cavity pumps and parts for all the popular sizes used in today's onsite drilling applications from the most popular brands of pumps in use today.
From water well drilling rigs and well trucks to geothermal and geotechnical pumping applications, Liberty Process Equipment has the pumps and parts you need to pump drilling mud with entrained solids in stock ready to ship same day.
Even difficult drilling applications like grouting or mud jacking are possible with a progressive cavity pump with its non-pulsating flow capability. Contact a Liberty Process Sales engineer today for more information on pumps or parts to keep your business working!
Liberty Process Equipment provides our Liberty series of progressive cavity pumps for drilling water wells. Our rugged pump design and large inventory along with our same day delivery of pumps, available complete with built on hydraulic drives and our immediate shipment of spare parts make Liberty the ideal choice for pumps and spare parts for drilling water wells for this time sensitive pumping application.
Liberty offers (5) progressive cavity pump sizes from our extensive inventory of our Liberty series along with built on hydraulic drives to meet the needs of any size of geothermal drilling applications. From small flows to large, we have the pumps and drives you need.
Liberty's Liberty series and heavy duty Millennium series drilling mud pumps are ideal for use with all types of drilling mud and drilling fluid pumping. From water to sophisticated drilling fluids, Liberty can handle the toughest drilling mud applications with ease.
Liberty offers our standard Liberty series of drilling pumps off the shelf for Geotechnical drilling applications so you can get the precise soil and core samples you need, quickly and easily.
Liberty offers our top quality Liberty series of progressive cavity pumps for all of your well grouting needs. Grout can be abrasive and difficult to pump. Liberty has pump materials designed to handle the toughest grout pumping applications. With hardened internal parts and hard chrome plated rotors for long service life. We also offer stator materials in various hardness to optimize pump life and easily pump any type of grout.
Call us at 847-640-7867 or email us today. We're always happy to help.
*Liberty Process Equipment, Inc. is not affiliated with nor distributor for Seepex®, Allweiler®, Moyno®, Tarby®, Netzsch®, or Continental Inc.® All referenced product names, brands, models, or part numbers is solely for identification purposes. Seepex® is a registered trademark of Seepex®. Moyno® and Tarby® are registered trademarks of Robins and Myers® and NOV®, Netzsch® Incorporated is a registered trademark of the Netzsch® Group, Allweiler® is a registered trademark of Colfax® Corporations Continental® Pumps is a Trademark of Continental® Ultra Pumps.