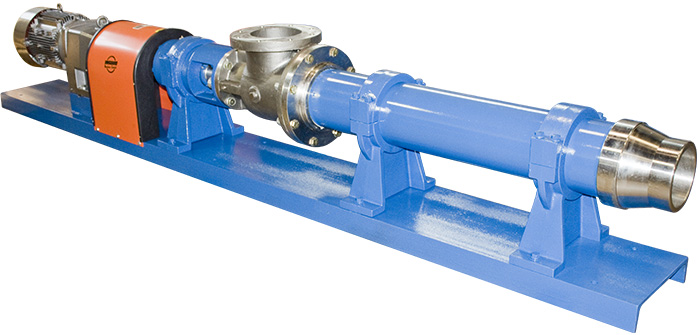 On July 4th, 2000 Liberty Process Equipment, Inc. was launched with the goal of providing an alternate solution for the supply of progressive cavity pumps and aftermarket replacement pump parts for industry as well as providing engineered pumps for difficult applications.
For over a decade our pumping solutions have become a positive and welcome response to the pumping industry's requirement for a high-quality price-competitive Progressive Cavity Pump Parts manufacturer while our Rapid-Ship program has put critical parts into the hands of our customers within hours instead of weeks.
Liberty Process Specializes in the Following Pump Services
High Performance Progressive Cavity Pumps for Industry
High Quality Replacement Aftermarket Progressive Cavity Pump Parts
Progressive Cavity Pump Repair and Technical Consultation Services
Highly Discounted or Free Industrial Pumps for Colleges and Universities
Replacement Aftermarket Progressive Cavity Pump Parts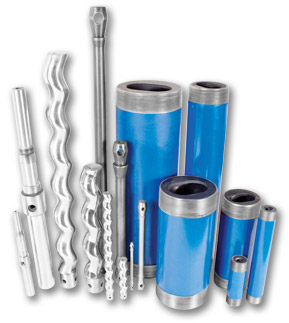 Liberty Process Equipment has a selection of the most popular high quality replacement parts and aftermarket pumps and pump parts for progressive cavity pumps in industry for the most popular pump lines in use today.
Progressive Cavity Pump Repair and Technical Consultation Services
Do you require Progressive Cavity Pump Repair or do you have an upcoming job that requires planning and coordination for your new pumping applications? Let Liberty Process Equipment be your solution for a one-stop pump shop for you!
Our trained Sales engineers can take your requirements and give you the solutions you require on time and within your budget requirements. Our engineers at Liberty Process Equipment have many years' experience providing progressive cavity pumps for projects for engineering contractors throughout the world. This experience enables us to meet the demanding requirements of these customers.
Provide full CAD drawings for all pump packages
Provide start-up services and 24-hour service assistance
Supply submittal data as required on contractor projects
Capable of turnkey packages and shipment down the street or across the world
Liberty Process Equipment is also fully experienced in providing pumps with custom dimensions to meet the need of any application. We offer pumps to match existing piping systems saving the customer time and most importantly money. We also offer custom suction hoppers for any variety of applications in steel and stainless steel.
Our factory trained technicians and support staff can take your non-functional pump and have it repaired and back in service for you in many cases within hours of receipt to our facility.
We stock a full line of replacement progressive cavity pump parts both aftermarket and OEM that can be installed and tested for full functionality and returned to you with a full warranty for operability and service.
The benefits are obvious to any pump user that can match existing dimensions whether it is a long standing installation or we offer an OEM an alternative pump supplier without having to create new drawings.
Come to us for all your custom progressive cavity pump applications and see the difference Liberty Process Equipment can make for you.
*Pumps supported with replacement parts include:
Continental® Aftermarket Pump Parts
Roper® Aftermarket Pump Parts
Monoflo® Aftermarket Pump Parts
All of our parts are available in the most popular materials for your use. PC Stators: Available in Buna Nitrile, Viton, EPDM, Natural Rubber PC Rotors: Available in Hardened Tool Steel and Stainless Steel, both with Chrome Plating PC Pump Casings: Available in Cast Iron and Stainless Steel PC Wetted Parts: Available in Tool, Regular and Stainless Steel, with or without Hard Chrome Plating. Other options available as well.
Discounted or Free Industrial Pumps for Colleges and Universities

If you are a College, University, Training Facility or Government sponsored research facility then We have a great pumping solution available for you and your budget.
As a supplier and manufacturer of high quality Progressive Cavity Pumps, Centrifugal Pumps, Dissolved Air Flotation Pumps and Hot Oil Pumping Systems, Shanley Pump and Equipment for over 30 years has been a friend to the educational field with not only special discounts for Schools and Educational Training Facilities, but now we also offer Free and Highly Discounted Pump Programs though the Shanley Pump and Equipment S.P.A.R.E.S. program.
Both Shanley Pump and Equipment and Liberty Process Equipment refurbish and repair industrial pumping solutions for over three decades. On a regular basis we have pumps exchanged with us from corporations that have purchased a new model and replaced the old or have donated the old assembly to us for refurbishment. These pumps are then taken into our repair facility and refurbished to 100% working order, but cannot be sold as new!
The benefit is therefore yours as an educational facility as we can offer these pumps with either extremely deep discounts or even 100% free, freight included! This gives you as a School or University access to a quality pumping solution for either free or pennies on the dollar!
In the past year we have supplied specialized pumps for the following applications:
Biofuels Research Studies and production pumps
Ozone Sterilization Research studies pumps
Water and Oil well-drilling research pumps
Chemical mixing research pumps
General classroom studies pumps
and more...
We offer special discounts to educators and universities on all of our new pumping solutions available through both Liberty process Equipment and Shanley Pump and Equipment, so why not contact us today and tell us of your pumping application requirements.
All free pumps are distributed on a first-come, first-served basis. please use the contact form and tell us of your needs and we'll be glad to assist you in any way we can. For the entire lifecycle of your pump education, Shanley Pump and Liberty Process Equipment is there for you and your students!
Call us at 847-640-7867 or email us today. We're always happy to help.
*Liberty Process Equipment, Inc. is not affiliated with nor distributor for Seepex®, Allweiler®, Moyno®, Tarby®, Netzsch®, or Continental Inc.® All referenced product names, brands, models, or part numbers is solely for identification purposes. Seepex® is a registered trademark of Seepex®. Moyno® and Tarby® are registered trademarks of Robins and Myers® and NOV®, Netzsch® Incorporated is a registered trademark of the Netzsch® Group, Allweiler® is a registered trademark of Colfax® Corporations Continental® Pumps is a Trademark of Continental® Ultra Pumps.