Progressive Cavity Pumps For Food & Beverage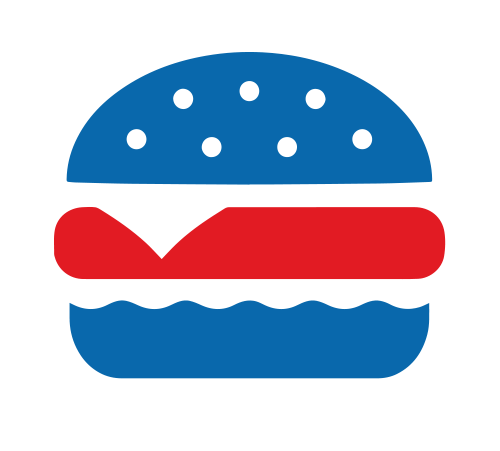 If you manufacture sauces, liquors, bread dough's or other foodstuffs that require gentle pumping? If the answer is yes, then Liberty Process Equipment Freedom Line of sanitary grade progressive cavity pumps is designed specifically to work with the food and beverage industry with a wide variety of models and sizes from a fraction of a gallon up to 300 GPM at pressures up to 170 PSI from our inventory for immediate delivery and other pumps with flows up to 1650 GPM and pressures up to 500 PSI.
A non-pulsating flow for shear-sensitive foodstuffs makes the Freedom Series ideal for multiple sanitary foodstuff applications due to the pumps gentle pumping action.
Each Progressive Cavity Pump is manufactured with highly polished 316 grade Stainless Steel wetted components that meet 3A Sanitary standards as well as Standard ASME or Hopper connections and are also designed with rapid assembly/disassembly for cleaning and servicing with Tri-Clamp connections and Clean-In-place (CIP) capability.
Sanitary Pumping Applications
Liberty offers our Freedom series, sanitary progressive cavity pumps for all your viscous liquid pumping needs requiring sanitary pumps. The Freedom series comes in a wide range of sizes for flows from a fraction of a gallon up to 500 GPM, from our inventory, and flows up to 1650 GPM when ordered.
For the manufacture of Pharmaceuticals, High quality and accurate flow pumps are required. Liberty offers our Freedom series of pumps providing metered flow and precise repeatability no matter what the discharge pressure or application. Our Freedom series pumps are highly polished, 316ss wetted parts. All our pumps are tested for performance. You can trust our Freedom series sanitary pumps to meet your pumping needs.
When manufacturing beverages, Liberty offers several series of progressive cavity pumps. A common use of the Liberty series pump is for gentle pumping to unload rail cars of juice concentrate for the manufacture of fruit juices and other products. We also offer our highly sanitary pump series the Freedom series for pumping many food products at flow rates from a fraction of a gallon up to 1400 GPM. No other manufacture offers such a wide range of pumps for your food and beverage processing needs.
Liberty Justice series pumps is commonly used to pump spent grain in breweries of all sizes. The pump has a large hopper on the suction with an auger inside to force the spent grain into the rotor and stator to be pumped away. Using a Liberty Justice series pump will make your brewery more efficient by enabling you to quickly empty your Lautering tank.
Manufacturing wine on a larger scale, a Liberty Justice series progressive cavity pump is an ideal solution for pumping whole grapes, and Must into your winery process. Able to handle large solids but gently pump your grapes, Liberty offers Hopper feed pumps in 6 sizes up to 500 GPM from our inventory.
Pumping makeup and lotion requires a highly sanitary pump and liberty has the Freedom series sanitary pump for this application. We offer small sizes of pumps for pumping a fraction of a gallon for metered flow of ingredients in the manufacturing process and we also stock midsize pumps with very accurate flow for filling bottles and containers. We stock large pumps for bulk transfer. All are top quality with polished surfaces and FDA approved food grade materials of construction.
Pumping thickened foods like peanut butter require specialized pumps that can fill and pump where standard pumps can't. Whether you are manufacturing, processing or batch filling, We offer Freedom series sanitary pumps from our inventory at Liberty. Our Freedom series pumps are highly polished surfaces and food grade elastomers. They are designed for quick disassembly and easy cleaning. The Freedom series pump is available with flows from a fraction of a gallon up to hundreds of gallons per minute.
Curds and yogurt require gentle pumping so as not to damage their delicate nature. They also require highly sanitary pumps. Liberty offers the ideal solution with our Freedom series progressive cavity pumps. We offer our Freedom series sanitary pumps from our inventory complete with highly polished stainless steel pump baseplates and mounted gearmotors, ready for your use.
Sauces and puddings are also thick liquids that require gentle pumping. A typical pumping application is for filling jars and containers. This requires gentle pumping and also accurate, measured flow rates. The Freedom series of pump offers a highly accurate and repeatable flow ideal for filling pumping applications. In addition the pumps are highly polished, easy to clean and are also available with clean in place (CIP) ports for cleaning the pumps without disassembly.
Jellies and jams can require pumps that can pump at a variety of temperatures during the manufacturing process. Liberty's Freedom series of pumps are designed to pump at a wide temperature range, pumping large batches in the manufacturing process or batch filling jars and containers, Liberty has a pump that is right for your application from our inventory available for immediate shipment.
Honey is another liquid that requires gentle pumping and accurate flow but also quick and easy cleanability. The Liberty Freedom series of pumps meets all those demands. We also offer the Freedom series with Triclover, "tri-clamp" standard sanitary connections as a standard. When you need quick delivery on a sanitary progressive cavity pump for pumping Honey, please contact us for a pump from our inventory.
Call us at 847-640-7867 or email us today. We're always happy to help.
*Liberty Process Equipment, Inc. is not affiliated with nor distributor for Seepex®, Allweiler®, Moyno®, Tarby®, Netzsch®, or Continental Inc.® All referenced product names, brands, models, or part numbers is solely for identification purposes. Seepex® is a registered trademark of Seepex®. Moyno® and Tarby® are registered trademarks of Robins and Myers® and NOV®, Netzsch® Incorporated is a registered trademark of the Netzsch® Group, Allweiler® is a registered trademark of Colfax® Corporations Continental® Pumps is a Trademark of Continental® Ultra Pumps.