Progressive Cavity Pumps For Mining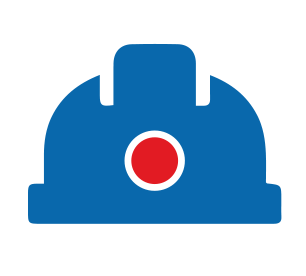 Progressive Cavity Pumps from Liberty Process Equipment are used every day in the Mining industry due to their cost-effectiveness and ability to pump solids.
We sell Progressive Cavity Pumps for Mining and Drilling Slurries that mount directly on top your drilling vehicle, as well as pc pumps for Leachates to remove the chemical run off from mineral extraction.
But its in Liquid Explosives for Mining applications that a Progressive Cavity Pump really is making its largest impact today. From non-conductive materials of construction to ease of mounting to Pumping trucks and availability of spare parts, Liberty Process has the mining industry covered for Progressive Cavity Pumps.
Our Liberty series of progressive cavity pumps is offered in 9 flow ranges for pumping mining leachate. We offer this rugged pump series in cast iron and stainless steel construction with different elastomers to meet your needs no matter what the chemical nature is of your leachate.
Drilling slurries require a pump that can handle varying viscosities and pressures. Liberty supplies our Liberty series of pumps every day to meet the needs of the drilling industry. We supply pumps in cast iron and stainless steel. We also offer our Liberty series of pumps for pumping drilling slurries from our inventory with built on Hydraulic motors. We know that timing can be critical that is why we offer same day service for pumps, pumps with hydraulic motors and all spare parts, available for immediate shipment. For larger flows and pressures we offer our heavy duty Millennium series of pumps, also from our inventory.
Precious metal mining requires pumps that can handle abrasive and chemically resistant pumps. Liberty offers our American series for flows up to 50 GPM and our Liberty series for flows up to 325 GPM and our heavy duty Millennium series for flows up to 1875 GPM. All pumps are also available with drive motors and rugged fabricated steel base plates.
Liberty offers our SNPS and SZPS series of Progressive cavity pumps designed for safe use in the pumping of ammonium nitrate slurries and Anfo. We offer drop in replacement pumps and parts for other brands of pumps as well. All pumps are supplied in spark proof stainless steel, with special shaft seals and non-spark shaft guards. These pumps are ideal for truck mounted applications.
Call us at 847-640-7867 or email us today. We're always happy to help.
*Liberty Process Equipment, Inc. is not affiliated with nor distributor for Seepex®, Allweiler®, Moyno®, Tarby®, Netzsch®, or Continental Inc.® All referenced product names, brands, models, or part numbers is solely for identification purposes. Seepex® is a registered trademark of Seepex®. Moyno® and Tarby® are registered trademarks of Robins and Myers® and NOV®, Netzsch® Incorporated is a registered trademark of the Netzsch® Group, Allweiler® is a registered trademark of Colfax® Corporations Continental® Pumps is a Trademark of Continental® Ultra Pumps.