Shanley Pump & Equipment, Inc.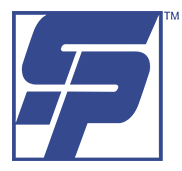 Shanley Pump and Equipment, Inc. offers specialty progressive cavity pumps for difficult pumping applications: Allweiler, EDUR, GemmeCotti, Hilge, Libery Process, SEIM, Shanley, Speck, Technium, and custom pumps.

Progressive Cavity Parts is a leader in replacement progressive cavity pump parts such as rotors, stators, seals, and more for popular OEM brands like Moyno®, Tarby®, Netzsch®, Continental®, Seepex® and Allweiler®.

Mag Drive Pump is a supplier of high quality GemmeCotti Magnetically-Sealed centrifugal and turbine pumps for difficult pumping applications.

Seim Screw Flow Meters the North American web-portal for the SEIM MPV Series of positive displacement screw flow meters for high viscosity applications.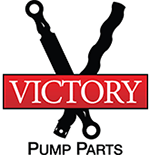 Victory Pump Parts have been providers of high quality/low cost replacement pump parts. We stock progressive cavity pump parts that fit Seepex® BN and MD pump lines.
*Liberty Process Equipment, Inc. is not affiliated with nor distributor for Seepex®, Allweiler®, Moyno®, Tarby®, Netzsch®, or Continental Inc.® All referenced product names, brands, models, or part numbers is solely for identification purposes. Seepex® is a registered trademark of Seepex®. Moyno® and Tarby® are registered trademarks of Robins and Myers® and NOV®, Netzsch® Incorporated is a registered trademark of the Netzsch® Group, Allweiler® is a registered trademark of Colfax® Corporations Continental® Pumps is a Trademark of Continental® Ultra Pumps.