Liberty LL10 Series Progressive Cavity Pump
The Liberty Process LL10 Progressive Cavity Pump is sized for pumping thickened flow mediums such as latex-based fluids and thickened coatings such as plaster or grout. The LL10 Flow rate of (18.8 gallons/100 revolutions) from 15 up to 140 GPM and represents one of our most popular heavy duty models of Progressive Cavity Slurry Pumps.
The LL10 unit is a low-cost, maintenance free, dependable drop-in replacement pump for other popular "L-Frame" slurry-pumps such as *Moyno® L series, *Tarby® Century 3 Series and *Continental® CL Series® and the replacement parts are dimensionally interchangeable with the mentioned OEM Brands.
The LL10 is a standard flanged pump design manufactured with high strength cast iron or 316 stainless steel pump casings and designed in 1, 2, and 3 stages for 75, 150 or 225 psi discharge pressures with a simple hardened pinned joint drive assembly. The LL10 Rotors are typically hardened tool steel or 316 stainless steel with a hard chrome plating for long life in abrasive pumping applications.
All other wetted parts are either carbon steel or 316 stainless steel. Stators are available in many elastomer materials such as Buna Nitrile, Natural Rubber, EPDM and Viton depending upon the thickened coatings or flow mediums you with pumped. The standard slurry-pump gland seal design is a set of gland packing with a lantern ring set and flush connectors. Slurry Pump mechanical seal options are readily available*.
The Liberty LL10 Progressive Cavity Pump parts are direct aftermarket replacements that work with the Moyno® L10, Tarby® TL10 and Continental® CL10 models* and represents one of the most popular choices in progressive cavity pumps available today.
Contact a Liberty Process representative today for more information about the LL10
Liberty Series - LL10 - Technical Data
| | |
| --- | --- |
| Flow Rate | 15 - 140 GPM |
| Pressure | 0 - 225 PSI |
| Seal Options | Packing and Mech. Seal |
| Base Options | Carbon Steel & Stainless Steel |
| INLET / OUTLET | 6" / 5" |
| Rotors | Tool Steel & Stainless Steel, Chrome-Plated |
| Stators | Buna / Viton® / EPDM / Rubber |
| Motor Options | 5, 7.5, 10 and 15 HP |
Modular Design
Maintenance Free
Easy Assembly/Disassembly
Simple Pin Joint Design Connections
NPT Discharge Connections
Low Shear
Non-Pulsating
Purchase the LL10 Pump & Parts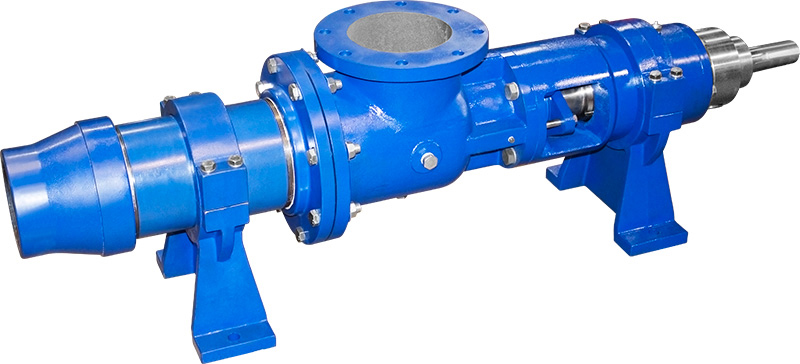 Liberty 1LL10
CDQ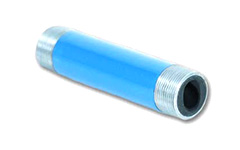 Liberty LL10
Pump Stator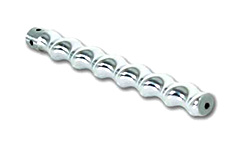 Liberty LL10
Pump Rotor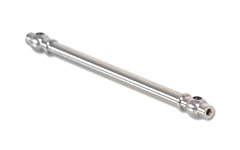 Liberty LL10
Connecting Rod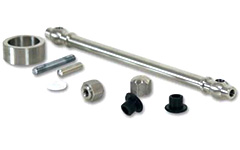 Liberty LL10
Connecting Rod Kit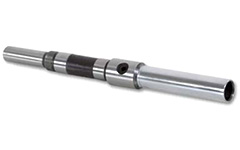 Liberty LL10
Drive Shaft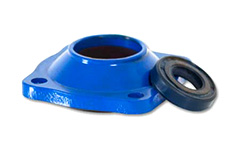 Liberty LL10
Bearing Cover Plate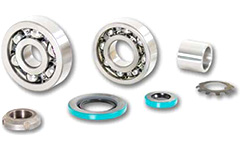 Liberty LL10
Bearing Kit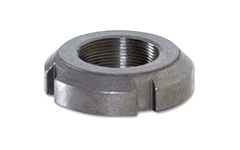 Liberty LL10
Bearing Lock Nut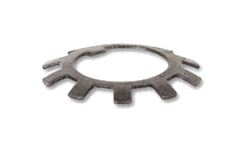 Liberty LL10
Bearing Lock Washer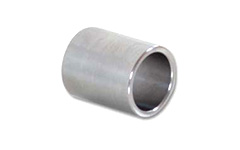 Liberty LL10
Bearing Spacer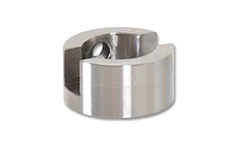 Liberty LL10
Collar Pin Retainer
*Liberty Process Equipment, Inc. is not affiliated with nor distributor for Seepex®, Allweiler®, Moyno®, Tarby®, Netzsch®, or Continental Inc.® All referenced product names, brands, models, or part numbers is solely for identification purposes. Seepex® is a registered trademark of Seepex®. Moyno® and Tarby® are registered trademarks of Robins and Myers® and NOV®, Netzsch® Incorporated is a registered trademark of the Netzsch® Group, Allweiler® is a registered trademark of Colfax® Corporations Continental® Pumps is a Trademark of Continental® Ultra Pumps.