Progressive Cavity Pumps For Wastewater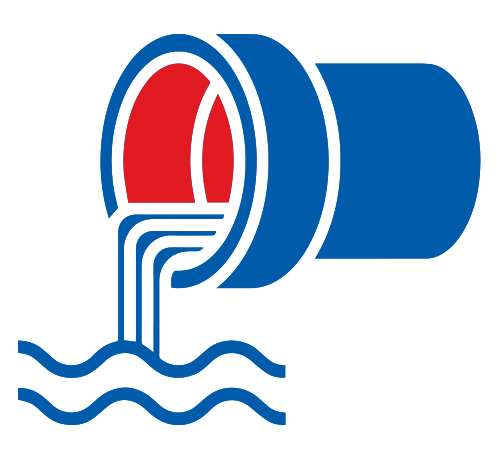 After decades of use, the progressing cavity pump is the most popular style of pump in operation in today's wastewater industry. Liberty Process Equipment offers all wastewater facilities today the option of saving money on their currently operating system with Liberty progressive cavity pump parts such as rotors, stators, seals and more.
Liberty Process parts come with a full money-back guarantee and can, in most cases ship same-day from our facility located just outside Chicago, Il. Liberty also offers full scale pumps and pump packages for wastewater, chemical feed, polymer injection, RAS and TWAS, effluent water discharge applications and much more.
For more information about how Liberty Process Equipment can save your processing facilitys budget and stop the problem of OEM delays please feel free to contact us today.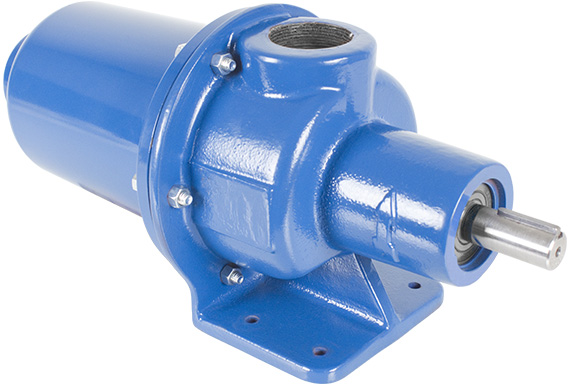 Liberty Process offers our progressive cavity pumps, ideal for effluent water applications. We offer 3 types of progressive cavity pumps based on your requirements. We offer our American series in 6 pump sizes for light duty, intermittent applications for flows up to 50 gpm and pressures up to 50 psi. For medium duty applications we offer our Liberty series in 7 pump sizes for flows up to 325 gpm and pressures up to 225 psi. For heavy duty, continuous services we offer our Millennium series in 10 pump sizes for flows up to 1400 gpm and pressures up to 800 psi.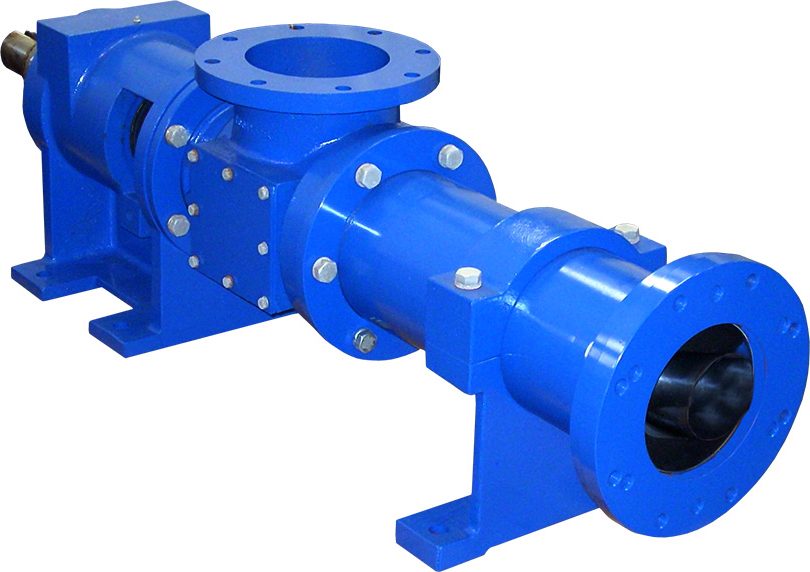 Liberty Process Millennium progressive cavity pumps are a popularly used heavy duty progressive cavity pump used in many large wastewater treatment plants across North America for RAS and TWAS pumping applications. The pump design, with heavy duty, sealed universal gear joints, large bearings and shaft design offer extremely long trouble-free service life. With a wide range of flows from 8 to 1400 gpm, we offer these pumps in cast iron and stainless steel from our inventory.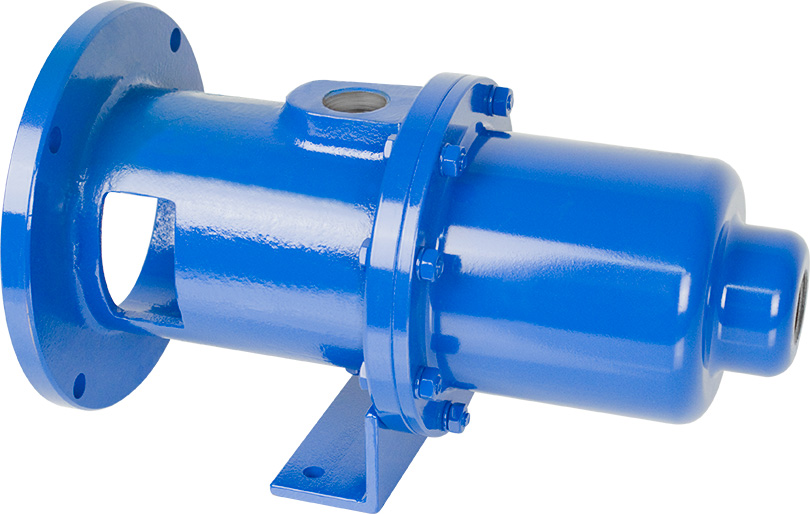 Liberty Process offers a variety of our high-quality progressive cavity pumps, all pumps are available from our inventory to meet your greywater pumping needs. If you have a small boat or a large ship, Liberty offers pumps for all shipboard greywater pumping. For small greywater pumping applications, we offer our compact American series wobble stator pumps for flows up to 50 gpm and 50 psi in both close coupled and long coupled pump designs. For larger greywater applications we offer our medium duty Liberty series and our heavy-duty Millennium series progressive cavity pumps.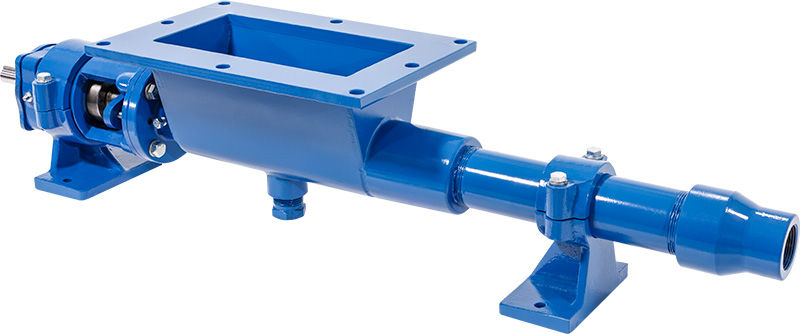 Liberty Process Equipment Justice series progressive cavity pumps are ideal for pumping high solids-content and high viscosity waste water. Our hopper design with auger feed is commonly used for many dewatering pumping applications, like vacuum belt presses, filter presses, centrifuges and dissolved air flotation pumping for both feeding and discharge pumping. For very high solid content we offer our bridge breaker feature, which breaks up solids above the pumps to eliminate dry running. The Liberty Justice series is stocked in 7 pump sizes in cast iron and stainless steel, available for immediate delivery.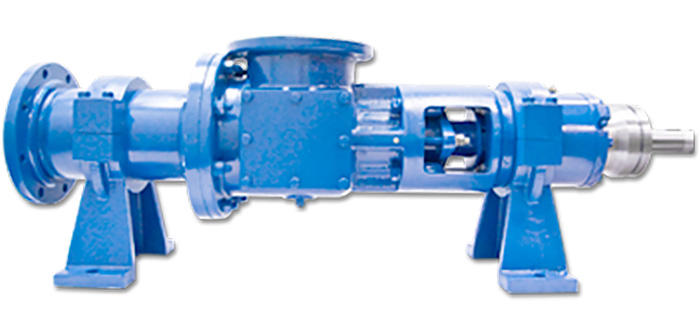 Liberty progressive cavity pumps are commonly used for chemical feed for treating wastewater. Liberty Process SWGL series of pumps offer accurate and sustainable flow, and can be easily controlled for variable flow pumping requirements. Our pumps are offered in cast iron and stainless steel and with a variety of stator elastomers like Buna Nitrile, Viton and others to meet your chemical compatibility needs. We also offer upgraded shaft mechanical seals in our standard design and can also install any shaft seal brand you require to eliminate any chance of chemical leakage.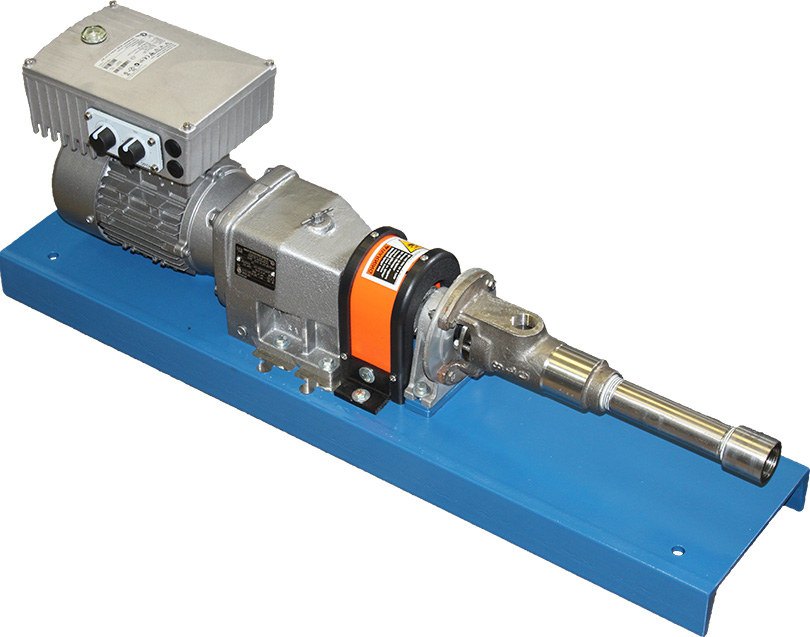 Liberty Process progressive cavity pumps are ideal for polymer feed applications for all wastewater treatment. Our high-quality pumps offer accurate flows and are easily controlled by variable feed systems. We offer a variety of pump series to meet your polymer pumping needs. Our ADPL series is offered for immediate delivery from our inventory for flows of 0.02 gpm up to 0.5 gpm and pressures to 175 psi. Our ANPL pump series is the next in line for flows up to 4 gpm and pressures up to 300 psi. Both are stocked in 316ss and with Viton elastomers and with shaft seals in packing or in mechanical seal design. For larger flows we offer our Liberty series of progressive cavity pumps, also from our inventory.
If you have any questions about our wastewater pumps or anything else, feel free to call us at 847-640-7867 or email us today. We're always happy to help.
*Liberty Process Equipment, Inc. is not affiliated with nor distributor for Seepex®, Allweiler®, Moyno®, Tarby®, Netzsch®, or Continental Inc.® All referenced product names, brands, models, or part numbers is solely for identification purposes. Seepex® is a registered trademark of Seepex®. Moyno® and Tarby® are registered trademarks of Robins and Myers® and NOV®, Netzsch® Incorporated is a registered trademark of the Netzsch® Group, Allweiler® is a registered trademark of Colfax® Corporations Continental® Pumps is a Trademark of Continental® Ultra Pumps.