Millennium H115G1L Series Progressive Cavity Pump
The Millennium H115G1L Heavy Duty Progressive Cavity Pump is ideal for heavy and thick waste solids such as (TWAS) Thickened Waste Activated Sludge removal and digested sludge transfer in wastewater control facilities.
All parts for the Millennium Series such as Rotors, Stators and Wetted parts are fully dimensionally interchangeable aftermarket replacements for other popular manufacturers pump models like the *Moyno® 2000 Series, the *Tarby® Century V Series and the *Continental® CK Series of Progressive Cavity Pumps saving you thousands of dollars in part costs and lost downtime waiting for OEM parts to arrive.
The H115G1L's flow rate of 115 gallons/100 revolutions @ 406 to 517 GPM coupled to its high temperature resistance of up to 350° degrees Fahrenheit makes it an ideal solution for your industrial heavy-duty pumping needs.
The H115G1L is a standard ANSI flanged pump design manufactured with high strength cast Iron or 316 Stainless Steel pump casings and designed in 1, 2 and up to 4 stages for 85, 170, and 350 psi discharge pressures making it an ideal low-cost, maintenance free drop-in replacement pump. Standard suction and discharge flange size for the H115G1L is 8".
The H115G1L's low shear pumping action enables it to work very well as a TWAS (Thickened Waste Activated Sludge) pump in wastewater reclamation facilities. Solids handling capability of up to 50% by weight for the H115G1L allows even the toughest application to be pumped. The Millennium's modular design comes with a positively sealed, hardened gear joint assembly, hardened tool steel rotors or stainless steel rotors both with hard chrome plating for long-life pumping and a wide selection of stators in Buna Nitrile, Viton®, EPDM and Natural Rubber.
All other wetted parts are either carbon steel or 316 stainless steel. The standard seal design is a set of packing with a lantern ring and flush connections. Mechanical seal options are readily available.
Contact a Liberty Process Equipment Representative today for more information about the Millennium H115G1L Series of Progressive Cavity Pumps for thickened waste activated sludge and digested sludge transfer.
Millennium Series - G065G1L - Technical Data
| | |
| --- | --- |
| Flow Rate | 406 - 517 GPM |
| Pressure | 85 - 350 PSI |
| Seal Options | Packing and Mech. Seal |
| Base Options | Steel or Stainless Steel |
| INLET / OUTLET | 8" x 8" - ANSI Flange |
| Rotors | Chrome Plated Tool Steel or Stainless Steel |
| Stators | Buna Nitrile / Viton® / EPDM / Rubber |
| Motor Options | 7.5 - 40 HP |
Low Shear
Solids handling up to 50%
Hardened Joints
Packing or Mechanical Seal
4-Stage Options
Steel or Stainless Steel
Purchase the H115G1L Pump & Parts

Millennium 1H115G1L
CDQ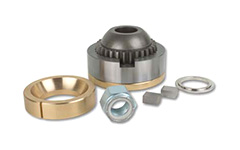 Millennium H115G1L
Gear Joint Kit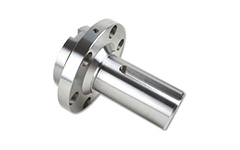 Millennium H115G1L
Drive Shaft Head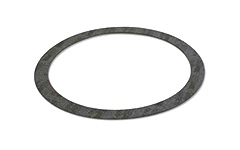 Millennium H115G1L
Gasket Buna Nitrile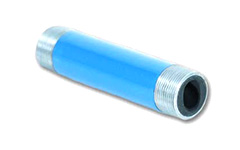 Millennium H115G1L
Pump Stator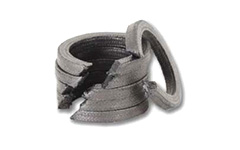 Millennium H115G1L
Graphite PTFE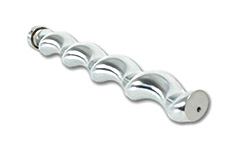 Millennium H115G1L
Pump Rotor
*Liberty Process Equipment, Inc. is not affiliated with nor distributor for Seepex®, Allweiler®, Moyno®, Tarby®, Netzsch®, or Continental Inc.® All referenced product names, brands, models, or part numbers is solely for identification purposes. Seepex® is a registered trademark of Seepex®. Moyno® and Tarby® are registered trademarks of Robins and Myers® and NOV®, Netzsch® Incorporated is a registered trademark of the Netzsch® Group, Allweiler® is a registered trademark of Colfax® Corporations Continental® Pumps is a Trademark of Continental® Ultra Pumps.